IVF Industry Trade Group Uses Advocacy Non-Profit to Push Money-Making Agenda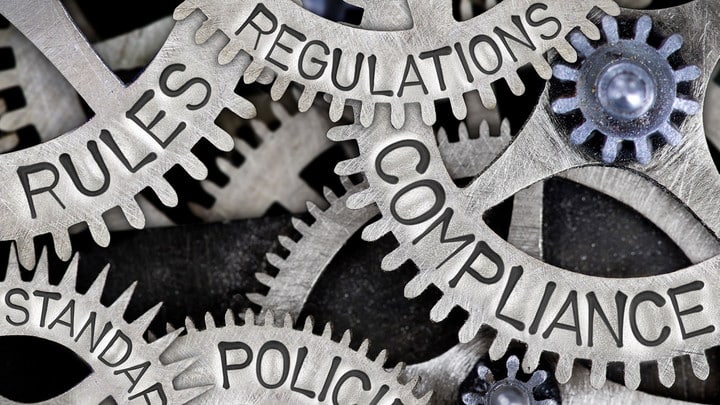 IVF industry trade group, the American Society for Reproductive Medicine (ASRM), boosts pro-business agenda with Trojan horse strategy to gain new payers for IVF

In the last few years, ASRM has aggressively courted RESOLVE, once a purely grassroots group of women helping women get support for infertility. RESOLVE's grassroots nationwide membership was its crown jewel.
Eager to gain access to RESOLVE's membership, Big Pharma, along with ASRM, have each made large cash infusions in the form of sponsorships and events.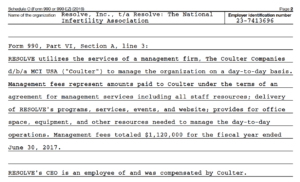 Industry Mouth Piece
RESOLVE has since become a lobbying group for the industry. Its well-compensated executive team gets paid by Coulter Companies, now MCI USA according to RESOLVE's latest tax filings. The industry-funded team works alongside its corporate council, donors and advocates — a who's who of IVF clinic owners and service providers — to mobilize consumers to do its bidding: lobby to get insurance companies to compensate the industry for dispensing IVF cycles. It opens up a large untapped revenue stream.
RESOLVE today announced its full embrace of ASRM with an email blast that reads in part:
"ASRM has committed to a three-year investment in RESOLVE's Access to Care programs, which will allow for new staff resources to grow these important programs that directly impact the ability of people to build their family. RESOLVE's grassroots advocacy work recruits and trains people to advocate at the state and federal level for policy changes that increase access to all family building options. The Coverage at Work Program empowers employees to advocate with their employer to increase benefits that make family building easier and affordable.

Inside IVF Industry Growth Machine
IVF industry marketers and clinic operators have long sought ways to grow into new markets and increase the number of IVF cycles sold. There's a reason for this. IVF industry insiders like Dr. Samuel Thatcher and Dr. Robert Winston explain.
"Program growth depends on the number of attempts, not pregnancy rate," Dr. Thatcher wrote.
Dr. Winston, who has decried the IVF industry for conning patients, has more recently criticized the growing use of experimental IVF techniques. He points out there is little to no evidence for these techniques yet they're used by private clinics trying to enhance their success rates.
"There are no randomised controlled trials and without trials we cannot know that they work." he said. "If you are doing experimental treatment there should be a cast-iron rule that you don't charge vast sums to the patient. What they are doing is profiting from something that has not been trialed."
Dr. Winston goes further: "I don't think I could sleep at night paying into my personal account the large sums that women are paying for treatment."
It's Time for Independent Oversight
The reproductive medicine industry in the U.S. sorely needs independent and outside oversight. It is one of the least-regulated of all medical specialties.
ASRM self-regulates like Boeing self-certifies its jets. Catastrophic failures can and do occur when for-profit companies and industries self-police.
Worse still is when industries co-opt and morph patient advocacy groups into their own lobbyists. This is a clear example of an industry seeking to grow its bottom line at consumer and taxpayer expense.