IVF Add-Ons: Scientific, Ethical, Regulatory and Legal Considerations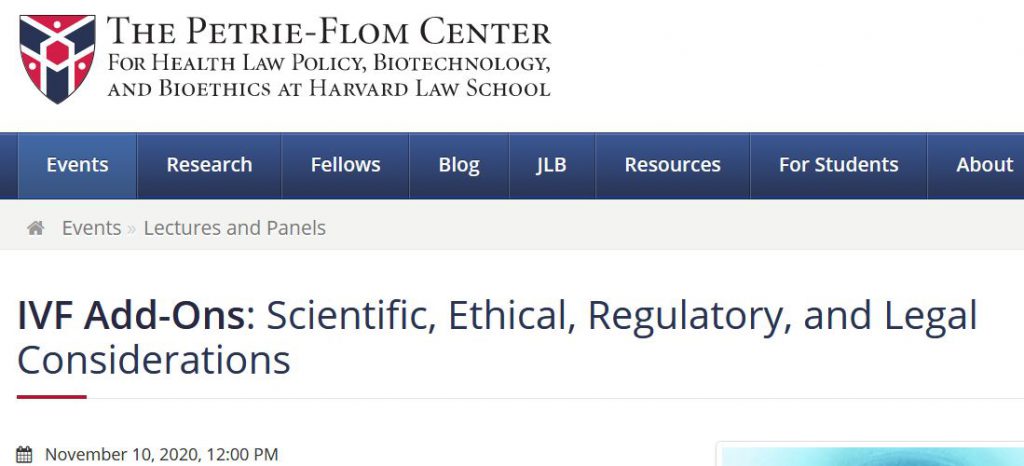 Harvard Law's Petrie-Flom Center recently hosted an event focused on IVF Add-ons. This event included several experts in reproductive medicine for a discussion of the scientific, ethical, regulatory, and legal considerations of IVF add-ons, with a particular focus on the add-on procedure known as PGT-A, preimplantation genetic testing for aneuploidy.
Eli Adashi, Professor of Medical Science and Former Dean of Medicine and Biological Sciences at Brown University, set the stage for the discussion. He begins by describing his surprise at reading the December 12 New York Times oped, The Big IVF Add-on Racket, written by Pamela Mahoney Tsigdinos, co-founder of ReproTechTruths.org.
It's worth a listen for those interested in understanding more about how the unregulated IVF industry operates. Please include #UnmaskingIVF when you share with others. The full video link is here.