Egg Retrieval, OHSS Risks Highlighted by 'We Are Egg Donors'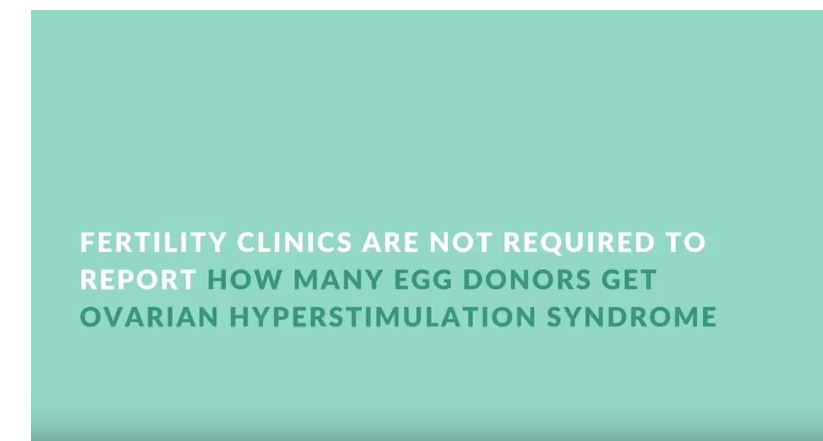 Egg Retrieval Risks Have Not Been Well Documented or Studied
A new effort by 'We are Egg Donors' co-founder Raquel Cool aims to surface stories from young women who were paid to provide their eggs. Many face adverse health impacts.
A video by Raquel — shared by Our Bodies, Ourselves (OBOS) and, below, here at ReproTechTruths — highlights the need for greater transparency and monitoring of the health risks associated with egg retrievals performed on women at for-profit 'fertility' clinics.
In its latest blog post, OBOS says it is "pushing for a national health registry to track egg donors' health; only a volunteer registry exists, and most fertility clinics don't tell their clients about it."
We join them in calling for better tracking of patient health and a more rigorous informed consent about health risks of the procedures performed.
Watch the video here: